News
Criminal police arrested the "super" thieves
Gang "super" thieves steal intruders home in the coastal city of Ho Chi Minh City as well as police criminal special network.
The Southern Special Criminal Unit, under the CSDT of Criminal Law on Social Order, Police of Ho Chi Minh City, has arrested a gang of professional thieves in the vicinity.
Huynh Hong Nhan (self Tu Nho, SN 2000), Huynh Hong Sam (self, SN 1998), Huynh Hong Sam (self, SN 1998), Huynh Hong Nhan Duong Van Trong (SN 1991, living in Ca Mau province) and Nguyen Anh Tuan (SN 1983, living now wandering).
In addition, police arrested Doan Ngoc Truong Trai (SN 1990, resident of Binh Tan district) as owner of Kim Thanh Ngoc Trai gold shop (Tay Lan road, Binh Tri Dong A ward, Binh Tan district) for investigation and treatment. About the "consumption of property by other offenders have".
Burglary arrested
It is known that the gang headed by Thien. Each member has a lot of criminal records, criminal records and most of them have been detoxified.
According to preliminary information, nearly two months the situation of theft in Binh Tan district and Binh Chanh district aches. Many of the houses in the night burglar broke into many kinds of property. Receiving the report, the police suspected many thefts were made by a gang and the task was assigned to the Southern Special Task Force.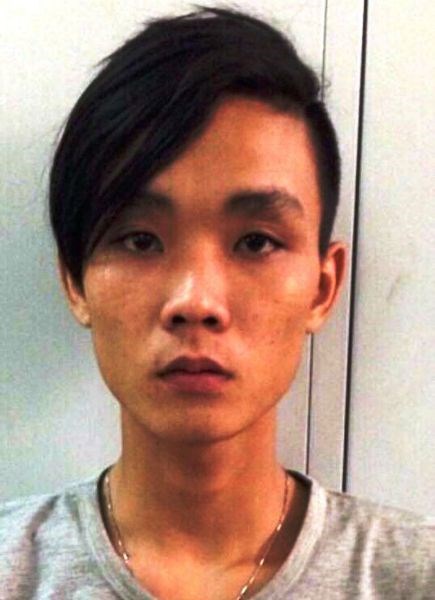 Benevolent subject, bandleader
Through professional measures, reconnaissance into the view of the gang led by Shan. Accordingly, the group of seven subjects were addicted to stone drugs and got a fish shooter shop in Vinh Loc B Commune, Binh Chanh District to build houses. When playing the game clean money or when need to buy used drugs used to steal them to steal.
The tricks of the gang are to select sleepers, power pliers or multimeters to break the lock, break into the theft of motorcycles, wallets, jewelry and jewelry assets. Especially gold and foreign currency are stolen, they bring Kim Thanh Ngoc Trai gold shop to sell to Trai.
When defining the behavior, on the morning of February 23, scouts ambushed, summing up seven objects in the thief group, at the shooter shop they often gathered. , Arrested Trai, gold shop owner Kim Thanh Ngoc Trai.
Initially, the target group recognized 14 intrusions, theft of houses in Binh Chanh district and Binh Tan district from the first phase of January 2017 to the present. At present, the Southern Criminal Division handed over the suspects and the material to Binh Tan District and Binh Chanh Districts for further investigation.
Other news