About us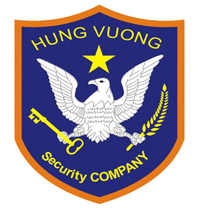 Dear customers
First of Corporation Hung Vuong Protective Services would like to send greetings and cooperation to our customers has been and will cooperate with Hung Vuong Security Company.
Corporation Hung Vuong Security Services was established on 09.17.2004 under license certificate number 09 of Hai Phong City Police and certification of eligible activities 0,203,001,015 by the Department of Planning and Investment Hai Phong.
The subsidiary Branch in HCM City - Binh Duong Dong Nai - Danang Department of Planning and Investment HCMC licensing 4,113,017,222. Operating under ISO 9001:2000
The system structure of the JSC PROTECTION SERVICE Vuong include:
- Corporate Governance Council
- Board of Directors of the company
- Board of Directors of the company branches
- The professional department
- The Corporation has 1 branch
- A union committee
After nearly 15 years of development experience with the organizational capacity and leadership of commanders management staff at all levels. Sense of responsibility, and ethics of professional staff is constantly improving, which has built a brand image and Vuong companies protect us.
As of 2012 protects corporations Vuong we have more than 800 workers and employees in various areas protected nationally, serving businesses in protecting the country and abroad.
In the northern region JSC PROTECTION SERVICE Hung on duty protection in the provinces of Hai Phong, Hai Duong, Quang Ninh, Hung Yen, Ha Nam, ....
The central and southern provinces gom TP Ho Chi Minh City, Dong Nai, Binh Duong, Dong Nai, Long An, Tay Ninh, Da Nang, Vung Tau......
Through the development process, the fact that the development JSC PROTECTION SERVICE Hung has affirmed our position in the market, the development of our company is:
- Basic Development, Solid, Quality Loan Service master
customers appreciate that in addition to the successful efforts of the JSC itself PROTECTION SERVICE Hung Vuong, need to mention the interest and support, trust and cooperation of customers goods throughout the years and the years to come.
Our motto service provider professional security meets the demanding requirements of our customers, we are always eager to get the help of the trust of our customers. Besides JSC PROTECTION SERVICE Vuong always striving to train employees in a basically and most professional. Security service providers Hung Vuong professional security service quality reputation, low price. Be managed and operated in accordance with ISO 9001:2000.
In the future, we always strive to achieve the goal of improving the quality of security services to complete a professional security services, quality reputation. Applying the methods of modern security operations, to bring joy and happiness to our customers using professional security services at JSC Vuong PROTECTION SERVICE!
What's more! During corporations to protect Vuong we look forward to the cooperation of our customers.
Sincere thanks!